To add users to a Listserv, you will need to navigate to https://lists.questar.org and select "Login" from the upper right, then select the Google icon: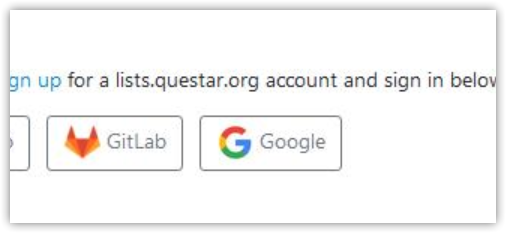 If you are asked to enter a username on one of the following pages, just enter your e-mail address.
After you sign in, you should see the lists listed that you are a member of. Select the list, then click on "Mass Operations" from the top and select "Mass Subscribe:

On this page, you can add new users on each line, then make sure 'Pre-Verified" is checked and press the subscribe button at the bottom. Optionally, if you do not want members to receive a welcome e-mail, select "No" on the very last option, then select "Subscribe Users".