Tired of having to traverse through the start menu to access your favorite applications? You can pin any app to the taskbar (the black bar at the bottom of your screen) by doing the following:
Find the application in the Start Menu, right click the item, and go to More -> Pin to taskbar. In this example, we are right clicking on Calculator.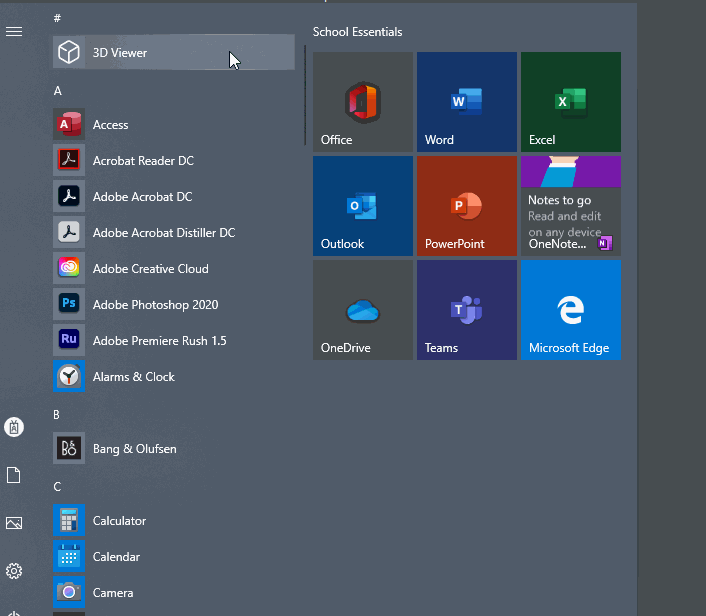 You should now see the app in your taskbar at the bottom of the screen!