Occasionally, staff will take on e-mails of other staff members. This sudden influx of new mail can be inconvenient when it is mixed in with your own mail. To help segregate these mail items, you can set up a mail rule to send these mail items (addressed to the other staff member) to a separate folder.
After you've received an email that you know was intended for the other individual, right-click on it and hover over or click the "Rules" option. This will open up a side window for which you can click the "Create Rule…" option.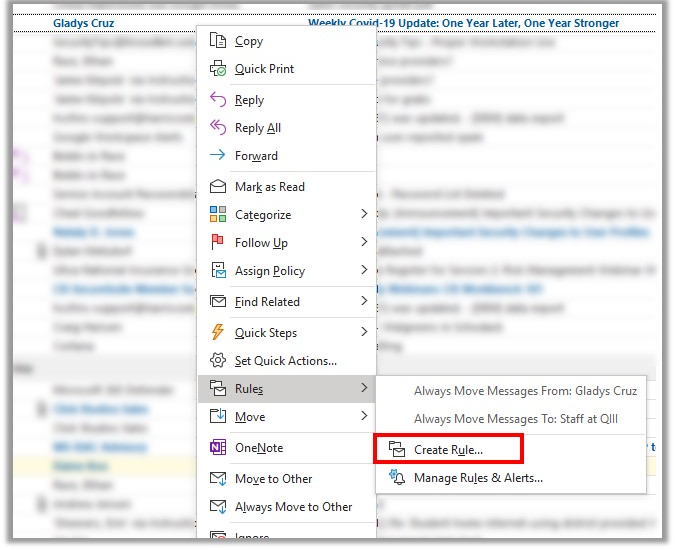 You should now be looking at the 'Create Rule' window. Check the "Sent to" box and in the right-hand drop down box, you should see the user's name. Make sure they're selected.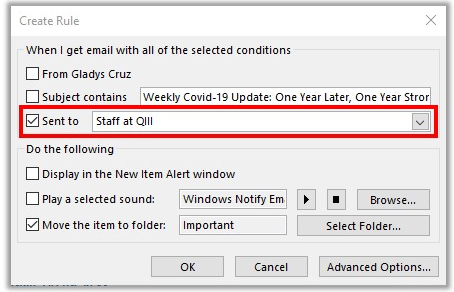 Now, a little further down in that same window, check the box for 'Move the item to folder:' and hit the "Select Folder" button.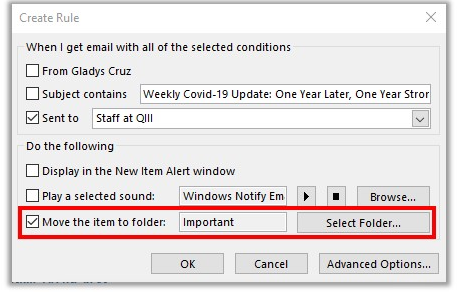 Within this window, hit the "New…" Button.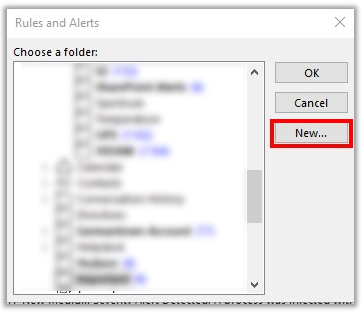 Now give whatever name that you prefer to this new folder and hit the "OK" button for that window and the subsequent windows behind it. Lastly, you may be prompted to run this new rule on all existing mail, which will simply collect up any additional emails sent to this individual and drop them into the new folder as well.