Occasionally, automatic Windows and Adobe updates can have the unintended effect of signing users out of their Adobe applications.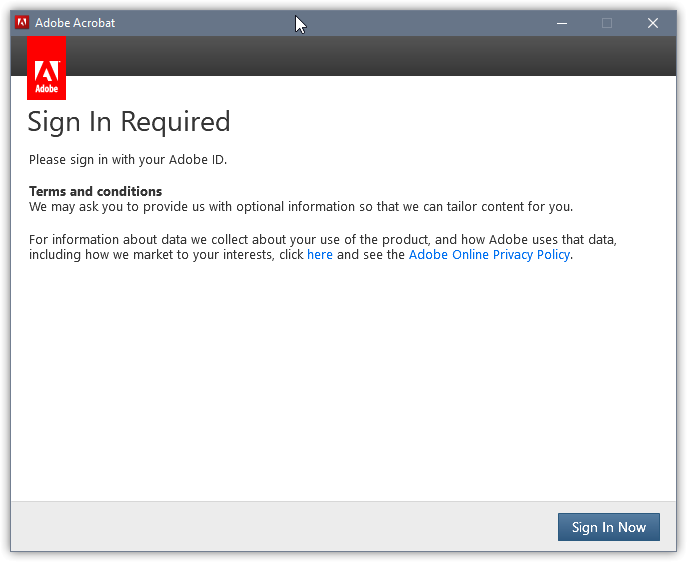 Please close this window and open the Creative Cloud application in your start menu: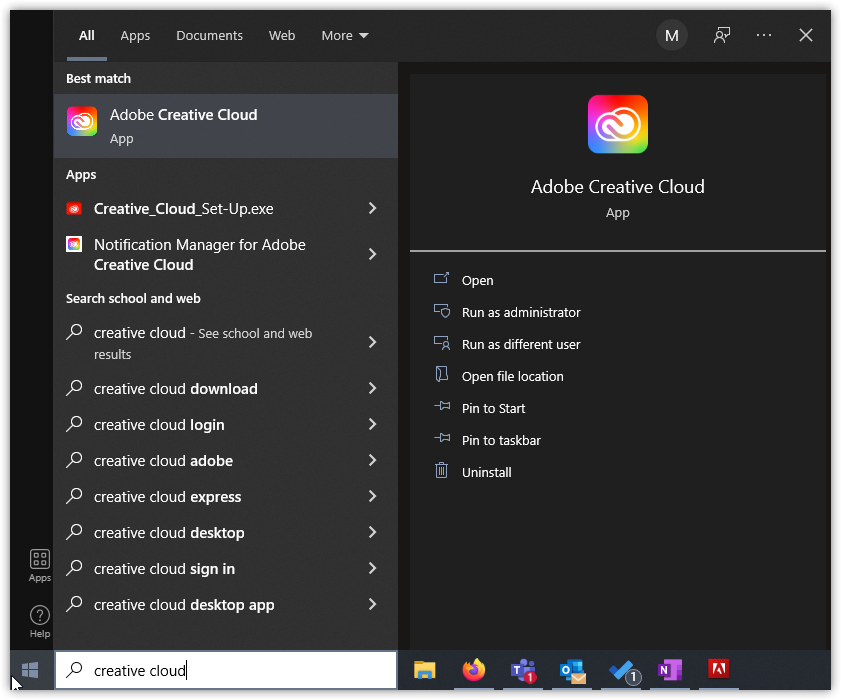 Enter your email address and select Continue: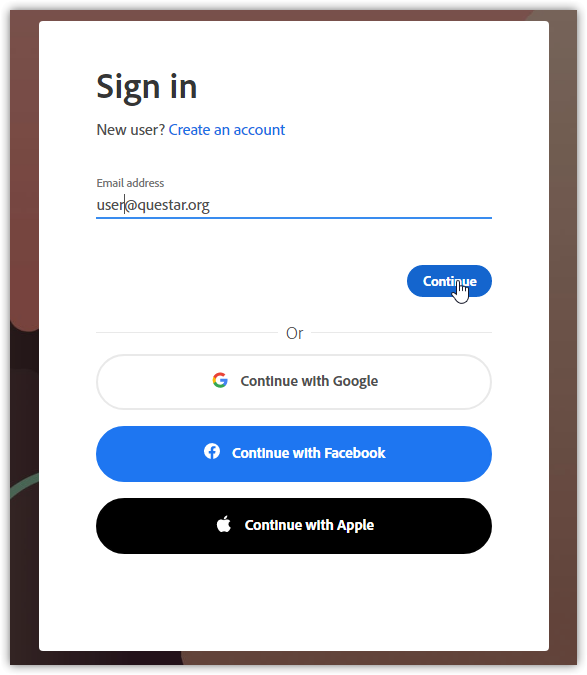 If prompted, select Company or School Account: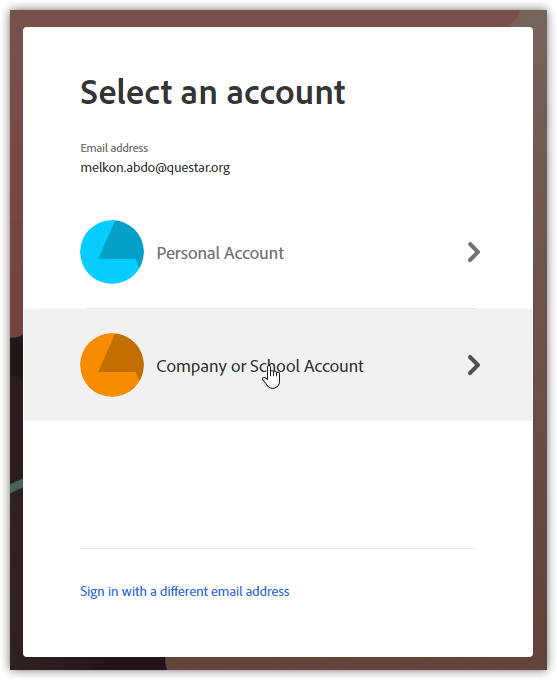 You may receive a followup prompt to authenticate with your Microsoft credentials: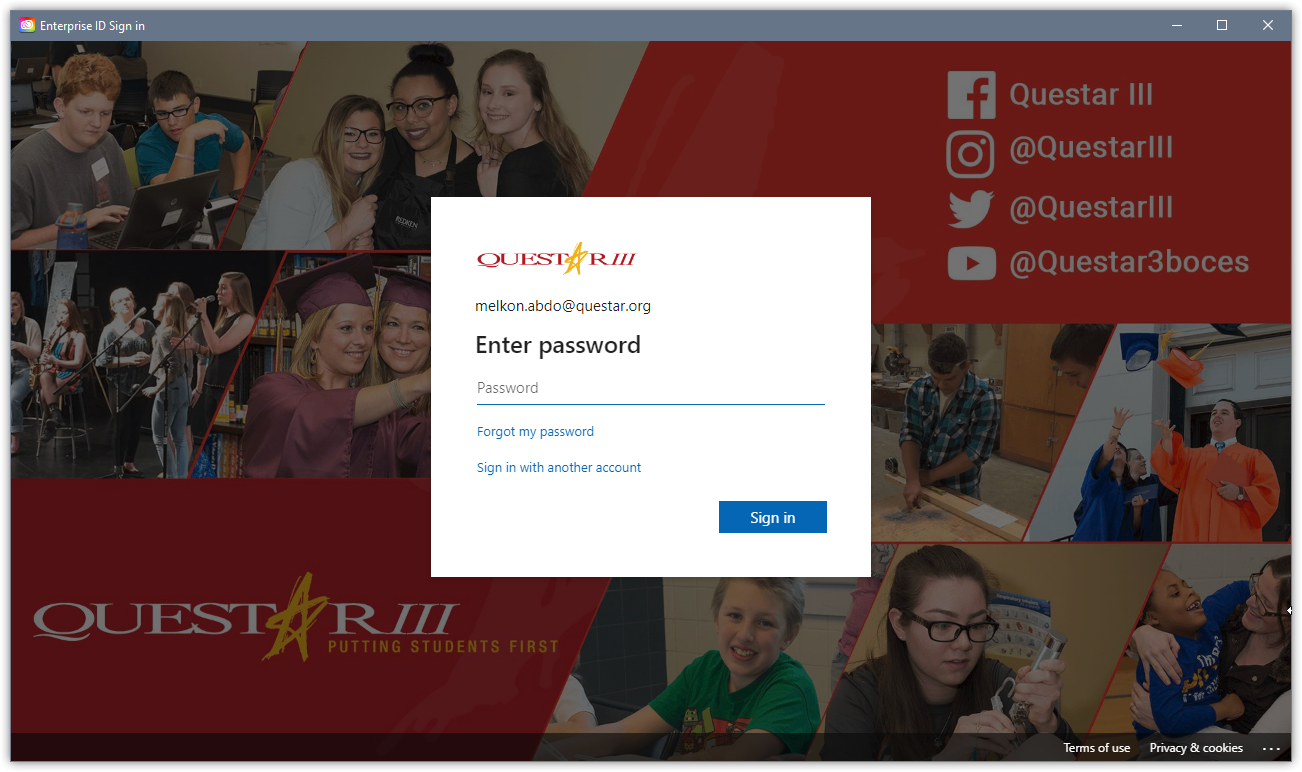 After signing in, you should see a page similar to the following, showing your installed Adobe applications. At this point, you can close the Creative Cloud app, (and any other Adobe windows that may be open) and then try to re-open Acrobat.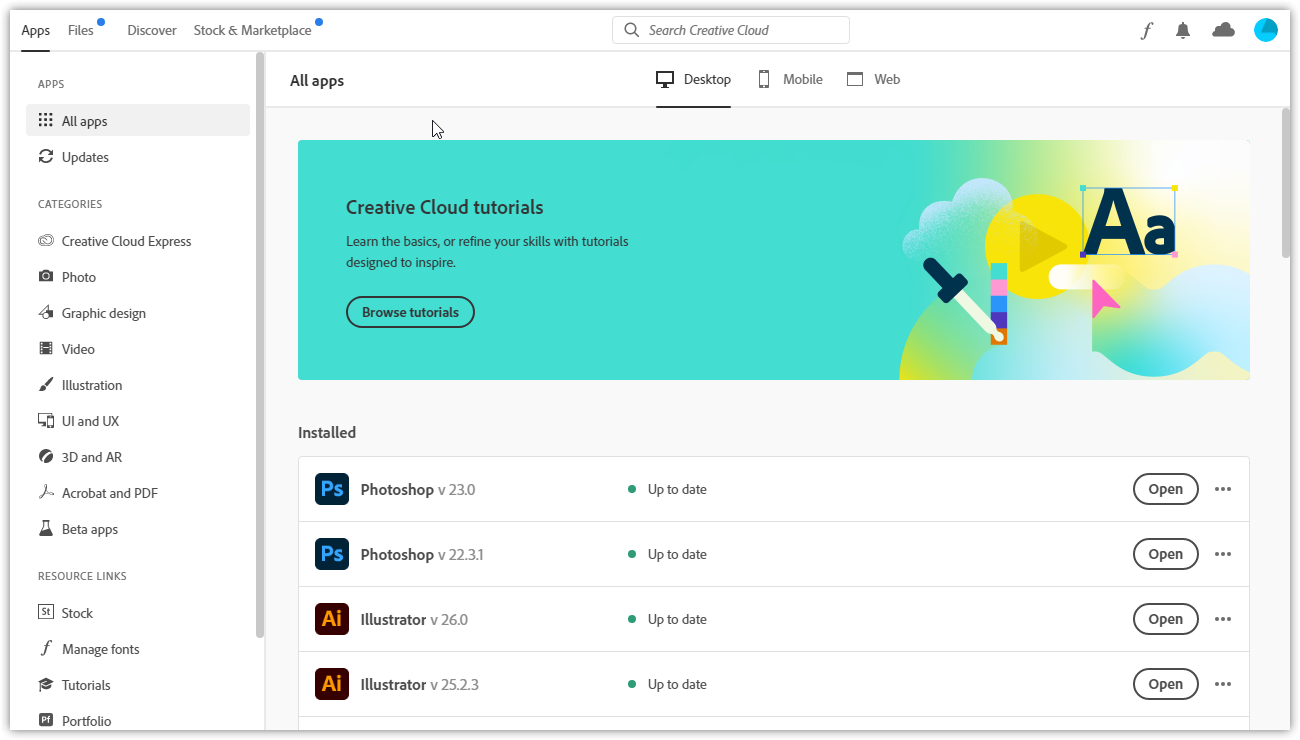 You may be asked to sign in again when opening Acrobat. Just hit the Sign In Now button and Acrobat should activate.