Occasionally, the Adobe updating process may sign users out of their Adobe applications. If you are being asked to sign back into Adobe, just sign in with your Questar e-mail address, and when prompted to use a personal or company account, select the company account.
Enter your QIII credential here and select Continue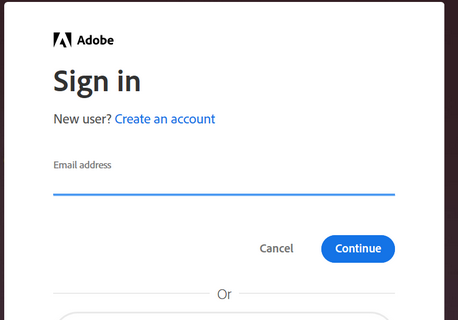 Select Company or School Account: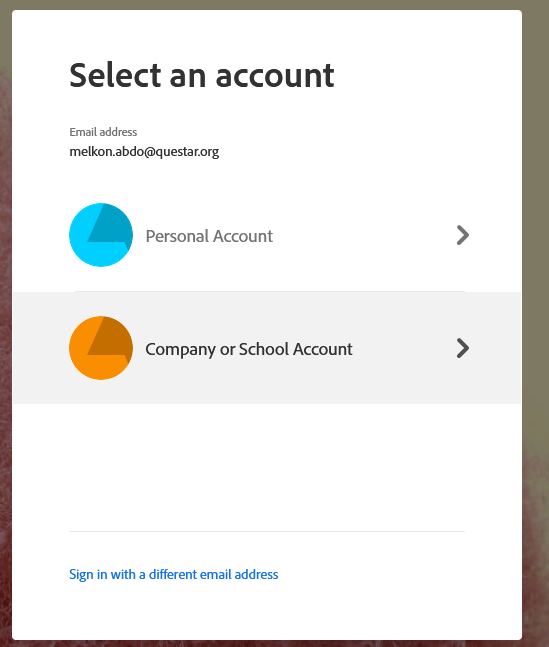 If you still have issues, please feel free to submit a helpdesk ticket.