If you are receiving repeated e-mails from vendors and companies that are not necessarily malicious, but rather, just annoying, you can either unsubscribe from the e-mail list, or, you may mark the sender as Junk. Marking the sender as Junk will stop all incoming mail from that sender.
If you want to Unsubscribe, most e-mails should contain an "unsubscribe" option in the footer of the email, at the very bottom of the e-mail. Selecting this link will typically take you to a confirmation page to confirm that you would like to unsubscribe.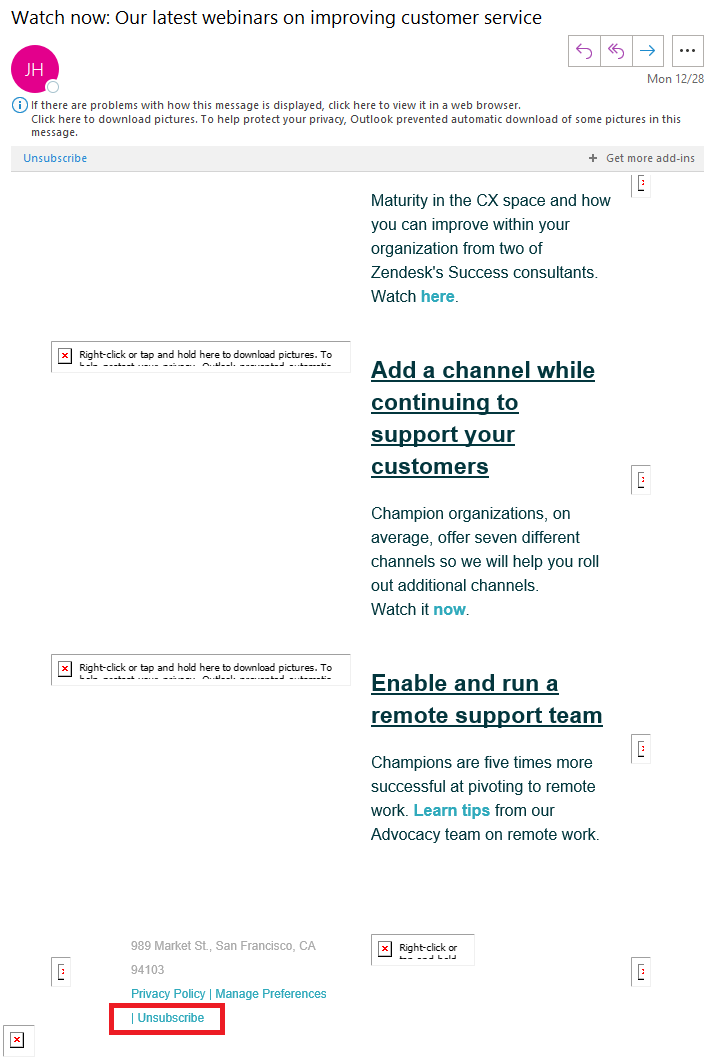 If you are still receiving e-mails, even after unsubscribing, the next option is to mark the sender as junk, and block the sender. Please keep in mind that this will stop all incoming mail from the sender.
Right click on the e-mail, navigate to the Junk tab, and select Block Sender.